2/2020: EEG (1 month post 2nd Surgery)
After the second surgery, I felt that my seizures were controlled better than they were. That was the case until Jan 30th. I had a strong aura which I did not have since the surgery.
That made me feel that it's a good idea to make an EEG. I thought: maybe I am not doing well but I am not measuring it.
So, I arrived to the Neurologist and I did the EEG.
During the EEG, I thought I may get some little aura at one point. However, that did not take place.
The Report and the EEG details can be download here (25 pages)
The Neurologist saw with me after that and told me that I am in a better place and that whatever I am doing is controlled me very well. Therefore, he put in the report: "Left fronto-temporal slowing due to previous surgery. No epileptiform activities seen"
As I was with the Neurologist, I had my aura. So I proposed to him that we should probably do the EEG immediately to measure, but the doctor said that this is not needed. He proposed that I take a medication anyway, and stay on it for 6 month to 12 months. He then proposed:
Depakene: I refused because my blood tests
Kepra: I refused it because I have tried it before (years ago) and it caused me to get depressed, and suicidal thoughts started visiting me
So then he proposed that I take Trileptal back again (which I have had for many years, and has been not been working succesfully)
Therefore, I walked out deciding to not do anything.
12/2019: EEG (1 week after stopping Trileptal)
On Dec 14th of 2019, I stopped Trileptal. I reduced it from 900 mg x 2 starting 6/2019, and went down slowly over 6 months until I reached 150 mg X 2 per day. But at the end of 2019, I stopped it completely (given than I felt safe after introducing CBD as detailed here)
The EEG Report can be accesses here (1 page)
The EEG document itself can be seen here (27 pages).
Note that a higher resolution of this 27-page document is available upon request.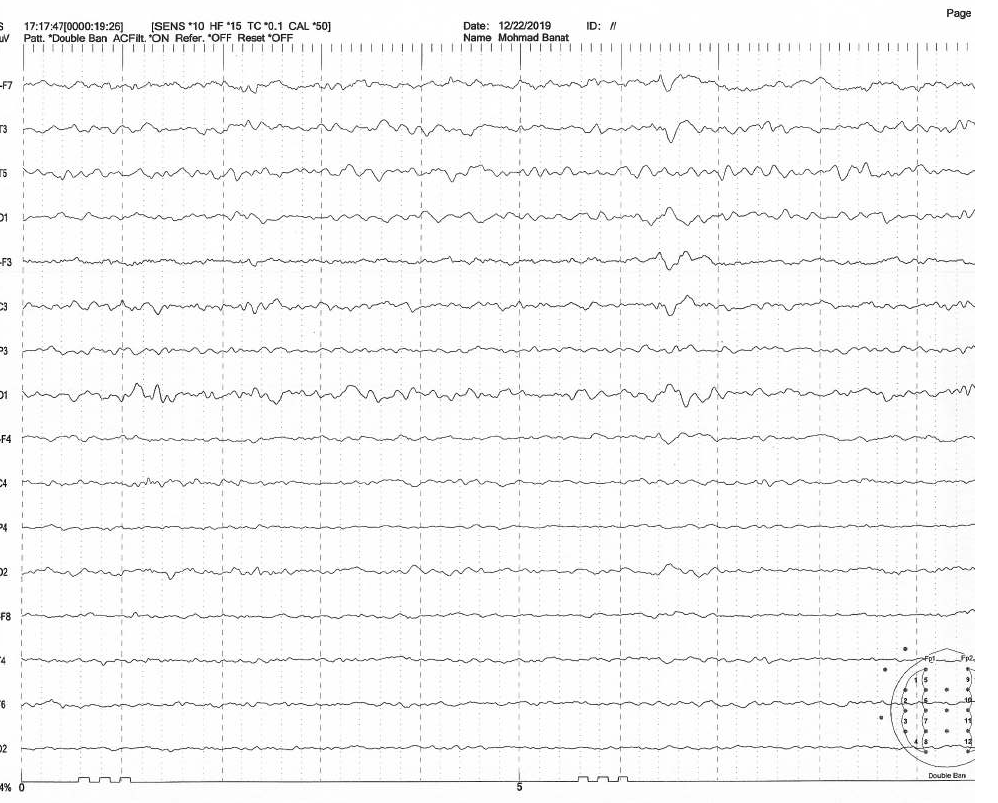 Dr. Dr. Marina Hadidi is the consultant neurologist who checked my EEG and she said that it shows good progress in comparison to what's shown in 2011 (can be seen below), it however she believes that I must take care of myself by taking Lamictal (100 x 2) and do another EEG in 3 months or so.
She did not say what improvement to expect if Lamictal worked (will that improve my memory, for instance?)
I did not take a decision yet. I am waiting to see yet one more Neurologist on 29/11/2019 to see what her opinion is. Plus, I would like to see what Dr. Flannery will say about all of that first.
2018: qEEG by CLEAR MIND MAPS
South Carolina, U.S.
Having decided to try yet-one-more Neurofeedback, this once in South Carolina, the doctor asked me for yet another qEEG.
I visited Dr. Jerald Yaden, D.C. and he recommended Neurofeedback with qEEG before it, and he also had me do PEMF (before I decided to get my own afterword)
The report is 12 pages and it titled QEEG Summary Assessment Report
2017: Second qEEG
New York, U.S.
Executed at Brain Resource,
This was done by Dr. Kamran Fallahpour, and that report can be downloaded with full details of the Client Assessment Report from LabNeuro after qEEG and Neuropsychological Test was done (30 pages).
If you would like you can also see my EEG Raw Data (39 pages)
2016: First qEEG
California, U.S.
I visited Dr. Barry Sterman, MD twice in California back in 2006.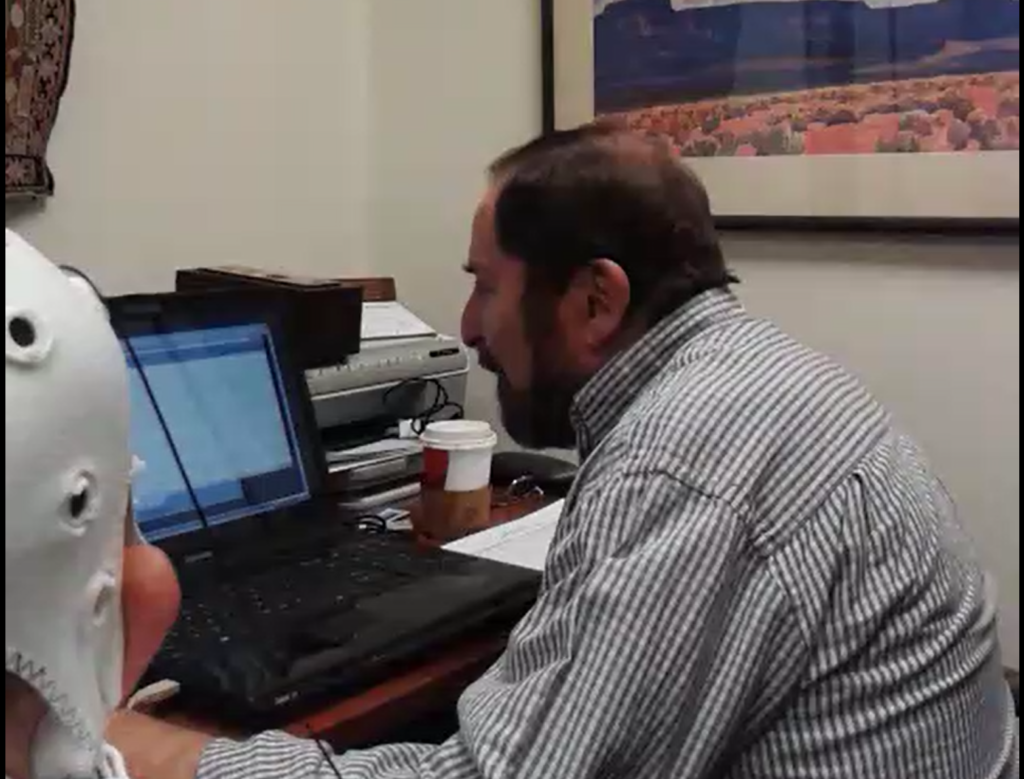 The target was one qEEG to be followed by Neurofeedback sessions that are specific to his protocol and equipment.
The report for that qEEG can be accessed here (8 pages)
I did attended 3 sessions of Neurofeedback, but I could not extend further because back then I had difficulties with Seizures (which are managed after late 2019 with updated diet and CBD)
2011: First EEG
I worked with Dr. Zeyad Mahadin, which was around the months I was taking a high dose of Trileptal (600 mg x 3) and another medication that did not last long called GabaTrex. The report can be seen below.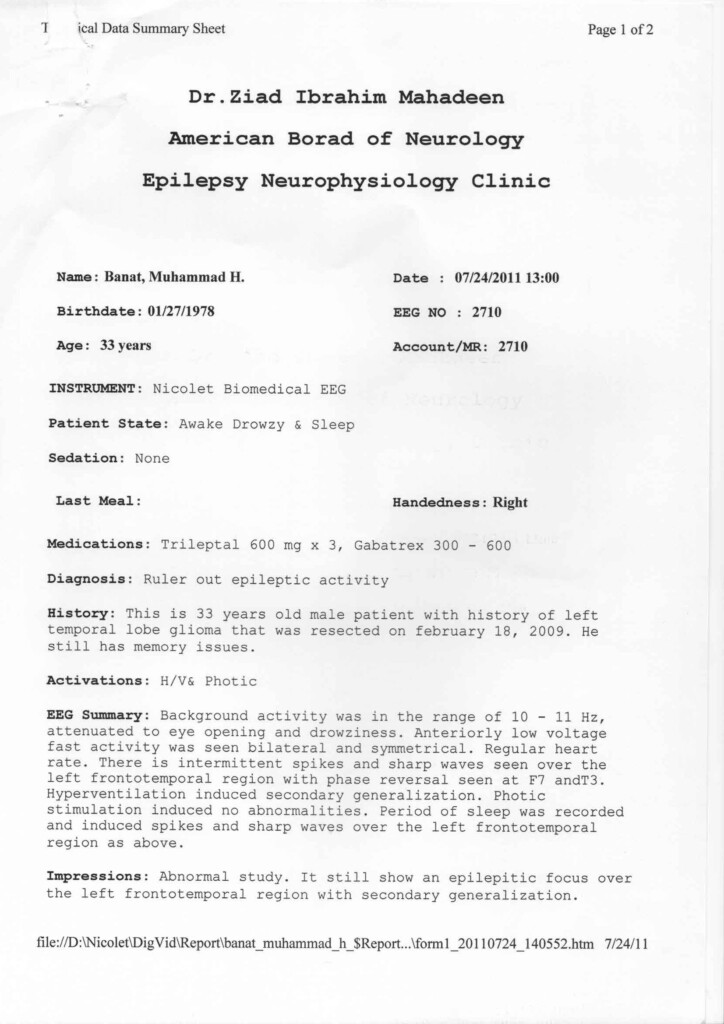 Important Other Information