All of the below is no longer valid because I am not on any epilepsy medications since 2019
I have just learned how Epilepsy medications interact with supplements and a number of healthy dietary foods.
I am left with interesting thoughts. Basically, the following list interacts with a good number of supplements when the majority of the epilepsy medications are used. Here are some:
I now know that having stopped my long-term use of Curcumin was a great decision, as my auras/seizures were positively impacted within two days once I cut out Curcumin at the beginning of July 2019!
I had to try Ginkgo Biloba (standalone) to see if it was the ingredient that made me uncomfortable with NeurO2 back in 2017. After doing that trial, I now know that it had caused me an increase in auras/seizures.
The Full List
I would like to thank here Michelle Gerencser, MS as she shared with me a bigger list of interaction between more supplements and Trileptal (and others), and that even includes CBD.
I can only share that based on your request after I take the permission from Michelle first.
Few days before that , I had found some a set of supplements/medications interaction with seizures and I found them to be helpful.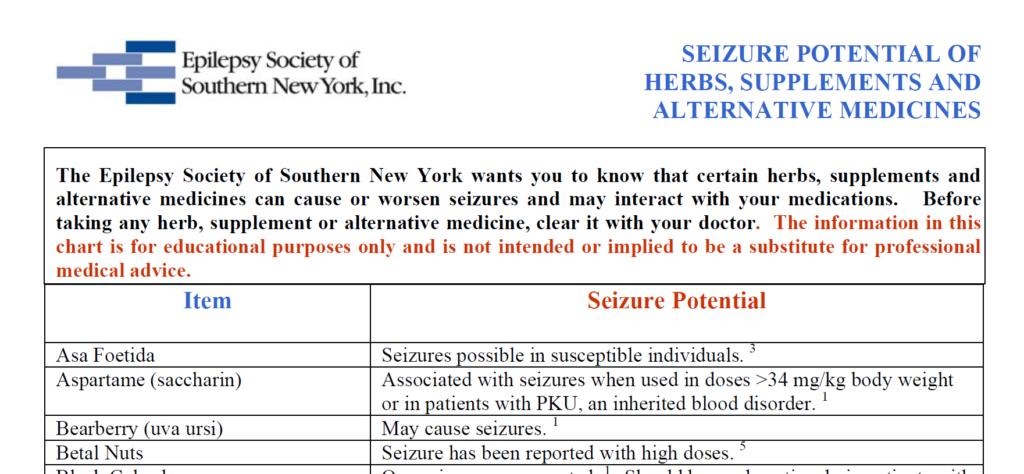 Michelle also shared with me another set of Drug Interactions.